My mystery and suspense novels are set in the Pacific Northwest, which is home to mountains, micro-brews, and massive amounts of water… including rivers, lakes, streams, waterfalls, rain, snow, and the mighty Pacific ocean. It may take coffee to survive Oregon's eight months of "liquid sunshine," but our bountiful water is also worth celebrating. Here are a few of my favorite spots around the state:
Yaquina Bay makes a cameo appearance in my first novel, which was set in Newport.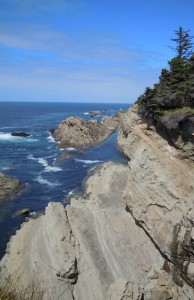 The southern Oregon coast: Shore Acres near Coos Bay (gorgeous and desolate)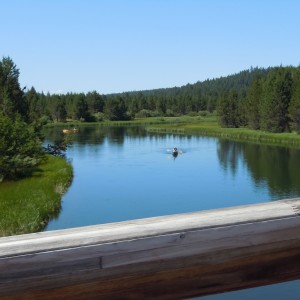 I'll always have a soft spot for the Deschutes River (shown here at Sunriver)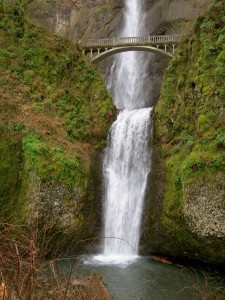 The most visited waterfall in Oregon: Multnomah Falls in the Columbia Gorge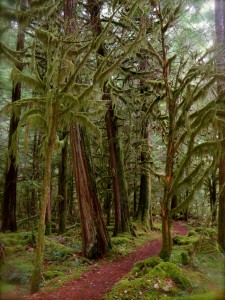 The quiet, mossy forest along the McKenzie River Trail
Canoeing the Columbia Slough at dusk (setting for River of Broken Glass)
Cannon Beach and Haystack Rock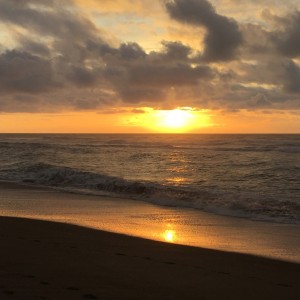 A beautiful beach sunset in Lincoln City
All photos copyrighted by Christine Finlayson, 2013-2023.