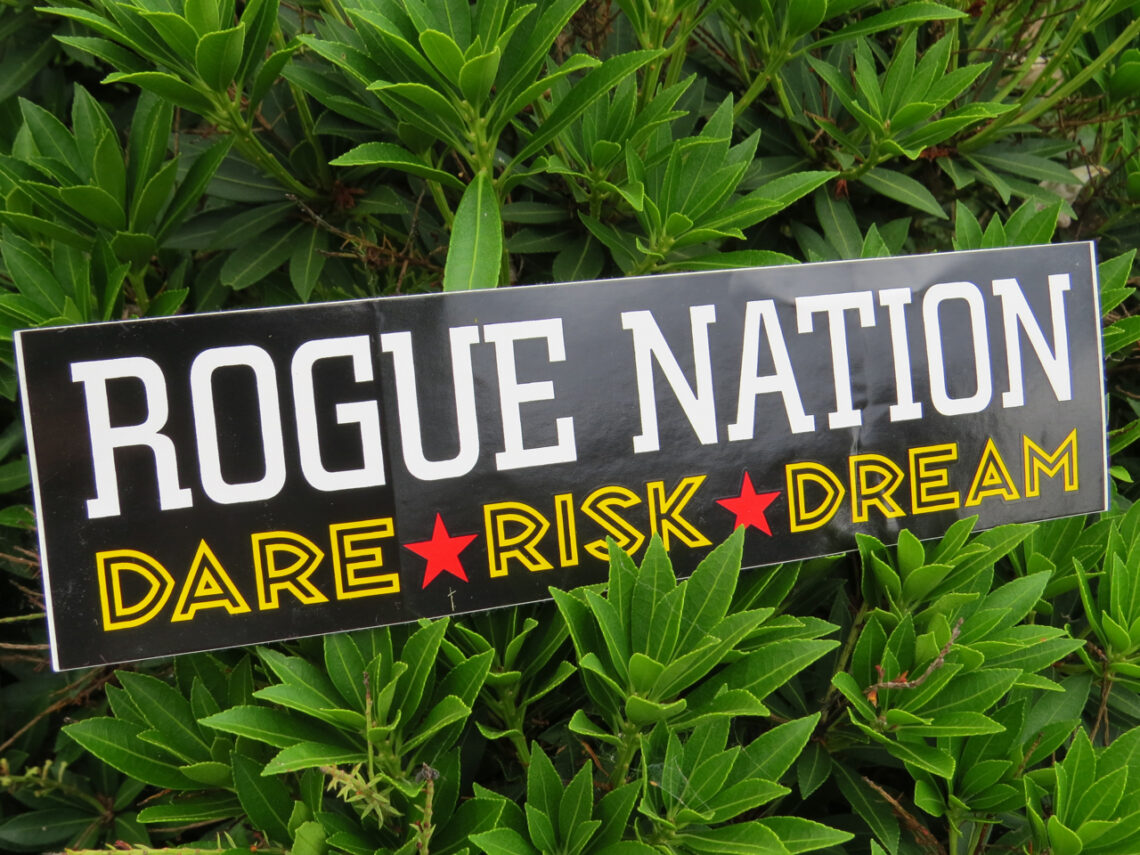 Fed Up? Join a New Nation!
It was a tough call for the best Keep Oregon Weird story this week. For starters, there was the article about eco-sabotage of genetically modified beets in Jackson County (The topic! The angst! The nuances! So Oregon . . .)

And then Portland beat out Austin for "best hipster town in the U.S.," thanks in part to our abundance of record stores and raw-food restaurants. Hmm . . . maybe it's actually the dream of the 70s that's alive in Portland?
But the winning topic was: JOINING A NEW NATION.
Ready to change your citizenship?
If you're fed up with recent decisions by legislatures and courts, it might be time to rebel. Why not join one of the fine nations the Northwest has to offer? Two of my favorites are the Rogue Nation and the Salmon Nation. Consider how dual citizenship could change your life . . . and your world.
Of course, these "countries" aren't right for every soul. You'll want to research the guiding principles of both nations and decide whether they're your cup o' brew (or salmon chowder) before you commit.
Rogue Nation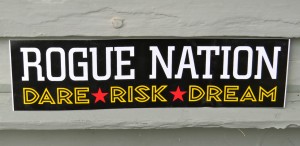 The Rogue Nation World Headquarters is officially located on the banks of Yaquina Bay in Newport, Oregon. In fact, it's officially located inside a brewery (a craft brewery that offers creative beers such as Shakespeare Oatmeal Stout, Old Crustacean, and Dead Guy Ale). The Rogue Nation won't make you buy this bumper sticker (it's free to join) but you should understand the concept of Dare, Risk, & Dream. According to the Rogue web site, "Rogues take risks… Rogues are never satisfied to rest on past laurels… Rogues have raw talent… Rogues are rebels." C'mon, what are you waiting for?
Salmon Nation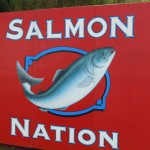 Although the Salmon Nation, run by Ecotrust, is more a way of thinking than a geographic location, the web site calls the nation's boundaries "anywhere Pacific salmon have ever run." The Salmon Nation has official values (rootedness, respect, and interconnectedness), a catchy red flag, and a worthy mission: "to help build an economically thriving, ecologically diverse, and socially equitable home for the many people and species that live here." You can also "show your redds" by wearing a Salmon Nation t-shirt, sharing your photos at the site, or finding your watershed on the Salmon Nation map.
Feeling inspired? Maybe it's time to consider dual citizenship!
Full disclosure: Christine loves the Rogue Ales Brewery so much, she visited there on her honeymoon . . . and named a child after it. And (as if that wasn't enough!) she set two scenes of her coastal mystery inside the brewery.