Best Fan Letter . . .
A handwritten note from a man in his 80s who received the Tip of a Bone as a gift, but was worried it might be "chick lit." He read it anyway.


Blurb by Robert Dugoni, NY Times Bestselling Author of Murder One:
An intriguing, fast-moving mystery. Tip of a Bone is layered with taut writing and smart dialogue and Maya Rivers is a bold and determined new heroine to root for. A terrific mystery debut!
Blurb by Ann Littlewood, author of Endangered and Did Not Survive:

A lively mystery, set at the beautiful Oregon coast, with environmental themes woven skillfully through a tale of family loyalty . . .  Strong characters, an unusual setting, and a plot that will keep you guessing.
Coast Weekend (newspaper/online):
"A page turner . . . Finlayson keeps the reader hanging on for dear life."
Brooke Blogs:
"Tip of a Bone by Christine Finlayson is an exciting mystery that I couldn't put down… The town was a perfect setting for the story and the characters fit right in. Full of twists and turns. …  the author did a great job at keeping the suspense throughout the book."
Queen of All She Reads blog:
"An entertaining contemporary mystery filled with interesting characters, plenty of action and even a little romance, Ms. Finlayson's story kept me turning the pages to discover what would happen next.
"
Books-n-Kisses blog:
"I enjoyed this mystery with all its twists and turns and I loved spending time with these characters in a city I know all too well.
"
Reader Reviews from Amazon and Goodreads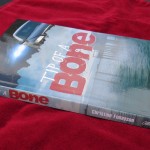 Tip of a Bone is an intriguing mystery/thriller from an author with a fresh new voice . . . quirky humor and quirkier characters. (Evan Lewis, 8/20/2013)
Talk about a good beach read . . . The author brings in surprises that keep the pages turning, and she knows how to create atmosphere. (Mara, 8/19/2013)
The writing is smooth, the characters complex and the dialogue rings true. TIP OF A BONE is more than just a trip to the beach. It's a very enjoyable read. (Bibliomaniac, 8/19/2013)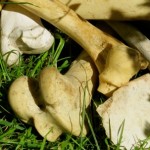 Fast-paced, fun read with a NW flavor… I loved the vulnerable, flawed, determined heroine of this mystery.  (Ann)
Newport, Oregon is the perfect setting for a mystery as shrouded in secrets as that foggy coast. Ms. Finlayson deftly weaves her characters, setting and plot into an engaging and satisfying story…  A strong debut that leaves readers wanting more. (M. Browning)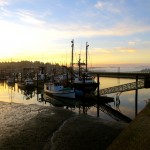 Terrific debut by new NW author, Christine Finlayson. . . an excellent job making the town of Newport as vivid as any character in the story. Kudos, Ms. Finlayson, for crafting a mystery that was hard to put down.  (R. L. Kelstrom)
Mystery, intrigue, romance, ecological concerns, determined heroine: Tip of a Bone had it all. I especially enjoyed Maya, the main character . . . The twists and turns had me saying, "He did it; no she did it…" over and over!  (Karl)
I found myself reading late into the night because I just couldn't resist finding out what happened next. The story is fast-paced and well thought out. Its young heroine is bright, dedicated to truth, and sometimes willing to take serious chances as she tracks down what happened and why. The story lives in the ongoing tension between long-term environmental goals and short term personal gain. It questions, in either case, what ends justify the means … and what goes too far.  (Emily)
I love a mystery with atmosphere, good characters, lots of suspense, and even a few laughs, so I really enjoyed Tip of a Bone. . . I swear I could see the rain-sodden landscape and the touristy sidewalks of Newport just like the author described it, and the twist at the end was great.  (Mystery fiend)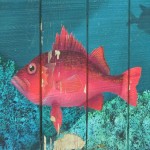 It kept me on the edge throughout and I read it in two evenings.  I loved the way you developed your characters and your handling of dialogue . . . When is the next book coming out?  (Sue)
I've been to the Oregon Coast several times – including the scenic town of Newport, where this novel is set – and this book is the real deal. You can almost smell the salt in the air, hear the crash of the surf and see the flutter of seagull's wings. But TIP OF A BONE digs beneath Newport's touristy surface and finds dark deeds doing. A dedicated environmentalist is missing and feared dead. Her fellow activists are on the warpath, trying to stop commercial developers from ripping up new chunks of forest land. And caught smack in the middle is California transplant Maya Rivers. (Bibliomaniac)