I've been a freelance writer and editor for more than ten years, specializing in fiction along with science, education, and business non-fiction.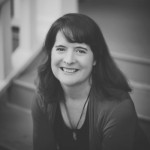 My nonfiction editing clients have included non-profit organizations, agencies, and educational groups — including the Mt. St. Helens Institute; John Inskeep Environmental Learning Center; The Wetlands Conservancy; Expeditionary Learning Schools, a program of Outward Bound; the University of Wisconsin Extension Service; the Wisconsin Priority Watershed Program; and Clackamas Community College.
I've also worked with several musicians (bios/interviews), numerous fiction writers (novels and short stories), and other individual clients. I love to help people transform their writing!
At the moment, I'm continuing to work on my second and third mystery/suspense novels so taking on limited editing projects. However, I'm very interested in helping other fiction writers improve their stories and get ready for publication so if you'd like to learn more about how to get help with your work, please contact me at christinefinlaysonmysteries (at) gmail or christine (at) christinefinlayson (dot) com.
I look forward to hearing from you.