I may have discovered a new obsession: bug art created from table utensils. No kidding. Check out this awesome Spoon Bug from the Wild Arts Festival last weekend: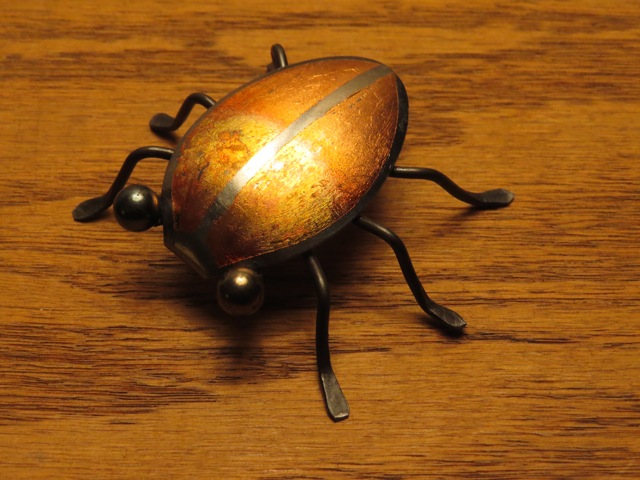 But it didn't stop there — no sooner had I snatched up this cool metal insect when I wandered into the booth of Ian Beyer Metals. Minutes later, I left with two pieces of garden art: a dragonfly made with knives and a spoon, and a flower made from more utensils. Art that's both beautiful and quirky — my favorite kind.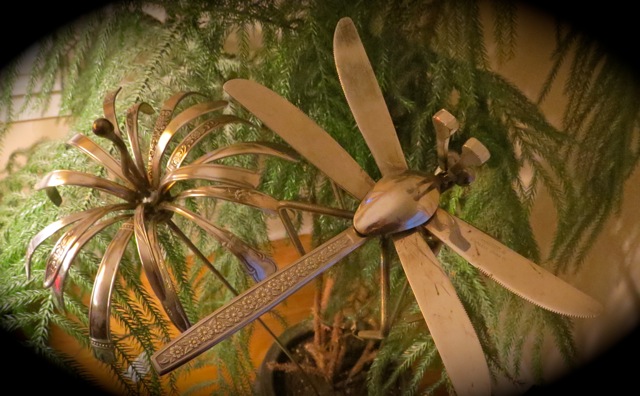 I wasn't attending the Wild Arts Festival just to shop, of course. The event is a fundraiser for the Audubon Society of Portland, and they invited me to be a featured author at their Book Fair on Saturday, November 23rd. What fun! Not only did we sell out of copies of Tip of a Bone, I got to meet tons of readers and other authors, including my table-mates, James Davis (of The Northwest Nature Guide fame) and Harry Nehls, author of Birds of the Willamette Valley and Birds of the Inland Northwest).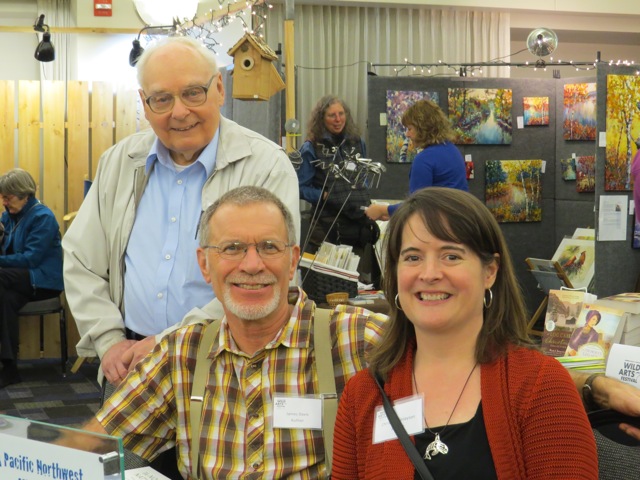 Once the Book Fair closed, I had the chance to explore the festival and see the artistic creations of more than 70 artists. Consider me wowed.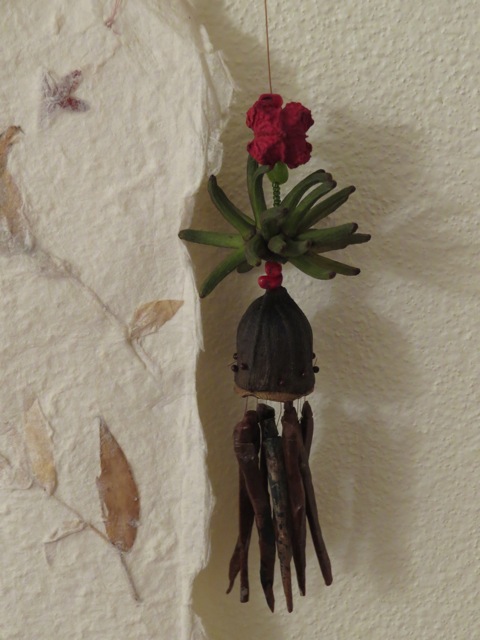 I couldn't resist this wind chime made from obsidian (stone) and plant parts. It's hard to capture its magic in a 2-D photo, because the sound of those spikes clinking is really quite lyrical. I honor the creative genius of Richard and Deborah from Obsidian Windchimes.  (And I thank them, too . . . While I was upstairs buying this chime, Richard was downstairs buying a copy of my book!)
To the Audubon Society of Portland, thank you for the opportunity to attend this amazing event–and for your great volunteers at the Book Fair. As far as author appearances go, this has to be one of my favorites!