Every writer needs a village…
My books wouldn't be what they are without the help of many critique partners. For a long time, I belonged to a writing group in Portland, Oregon that included five other mystery writers. They provided a needed dose of support & encouragement along with helpful criticism.  Recently I also started exchanging online critiques with great CPs, one who writes mystery/suspense and one who writes police procedurals.  Here's to the people behind my books!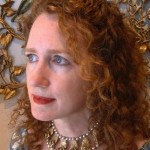 Angela Sanders is a freelance writer who writes about food, wine, farming, perfume, and fashion (see her website). She writes regularly for the popular perfume blog Now Smell This and has published articles in Culture, Portland Monthly, and Edible Portland. Her mystery series, featuring amateur sleuth and vintage-clothing store owner Joanna Hayworth, is set in Portland, Oregon. The first book is The Lanvin Murders (Widow's Kiss Press, June 2014), followed by Dior or Die (September 2014) and Slayed in Schiaparelli (coming soon).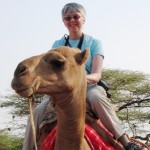 Ann Littlewood created fictional Finley Zoo, where zoo keeper Iris Oakley uses her animal knowledge to investigate murder. Her three "zoo-dunnits" (Night Kill, Did Not Survive, and Endangered) are grounded in Ann's 12-year career as an animal keeper at the Oregon Zoo. She lives in Portland, Oregon with her husband and a hairy little dog, and is active in tree-hugger organizations. To learn more about Ann's animal and writing adventures, check out her blog.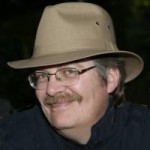 Evan Lewis received the Robert L. Fish award for Best New Short Story of 2011 from the Mystery Writers of America, thanks to his Skyler Hobbs character. His stories have been published in Ellery Queen, Alfred Hitchcock, pulp fiction anthologies, and other strange places. In addition to mystery, he writes westerns about real-life legends, including Davy Crockett, and historical adventure (pirates ahoy!). Check out Evan's entertaining blog here.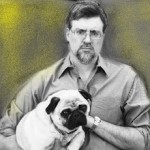 Doug Levin's crime fiction has appeared in Ellery Queen's Mystery Magazine,Alfred Hitchcock's Mystery Magazine, and two anthologies. By day, he is a copywriter and communications consultant. He claims to hold a Ph.D. in English from Yale University, but this hasn't been verified. Doug's mystery novels feature heist-master Robert Adams. To keep current with Doug's Levin at Large blog, click here.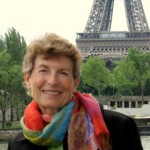 Marilyn McFarlane is a travel writer and guidebook author. Her most recent book is Sacred Stories: Wisdom from World Religions (Simon & Schuster/Beyond Words). Almost all her work is connected to world travel, including the mystery novel now underway, set in Hawaii. To read more about Marilyn's worldwide adventures, see her website or blog.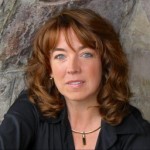 Micki Browning. After working in law enforcement for 22 years (from police officer to captain), Micki began writing a mystery series that features scientist/scuba diver Mer Carvallo. Her first book, Adrift, comes out in January 2017, to be followed by Beached. Micki's blog, Writer of Wrongs, is a fun, insightful read for people interested in crime fiction. And if you want an in-depth consultation about proper police procedures, Micki offers critique services and consulting through Partners in Crime, helping writers get their police characters just right.